---
i-CARE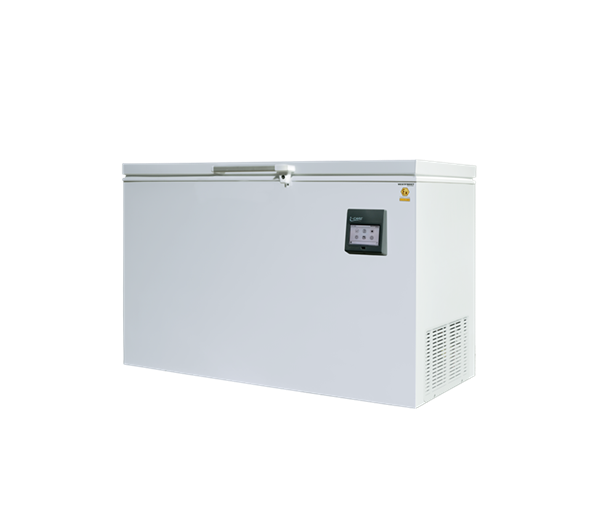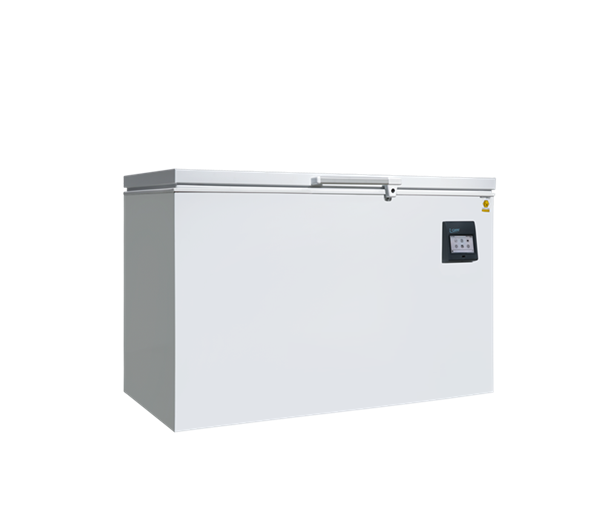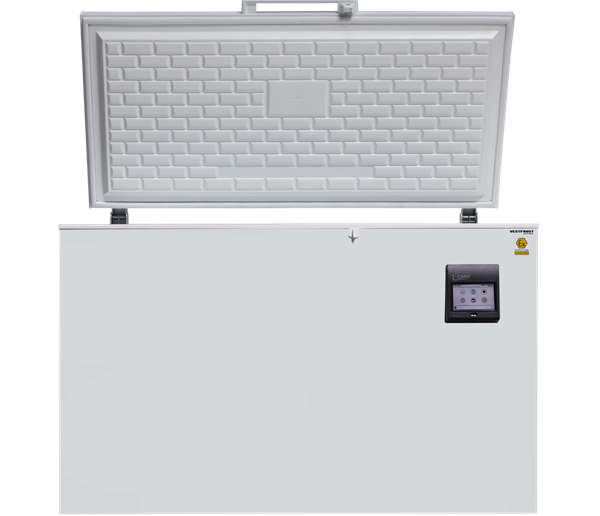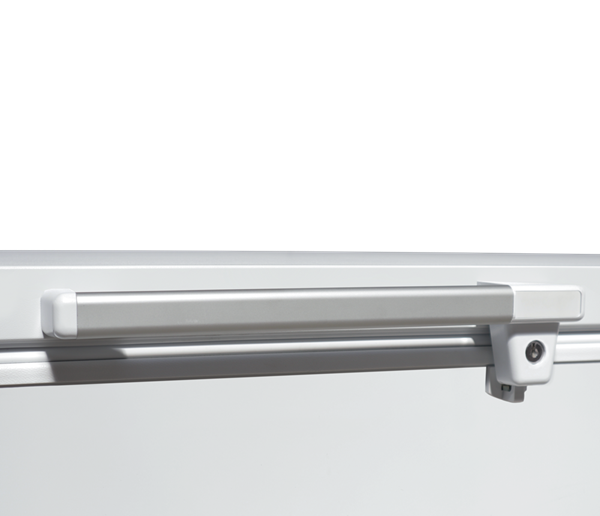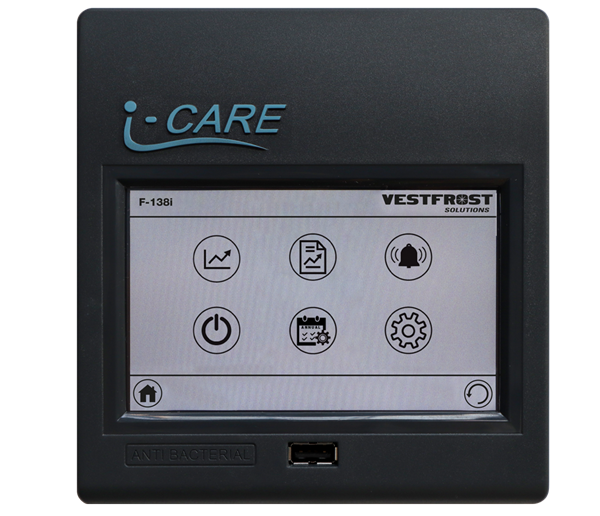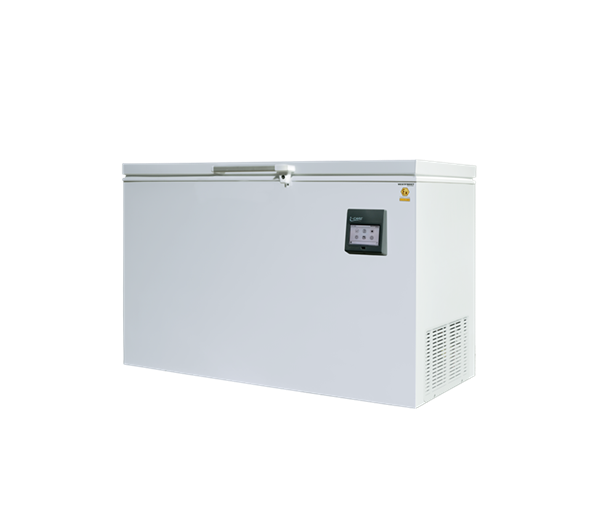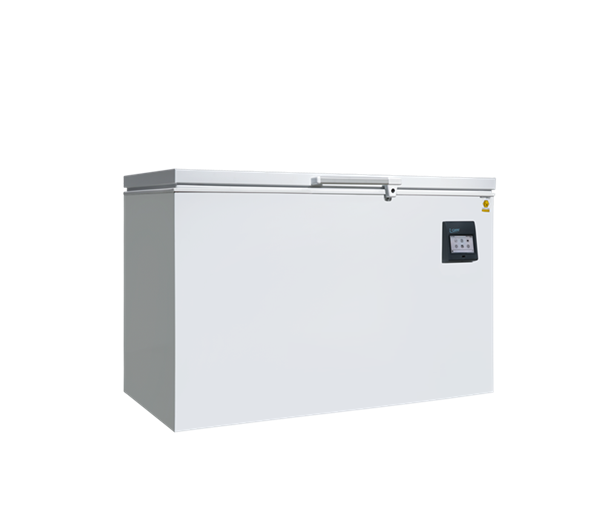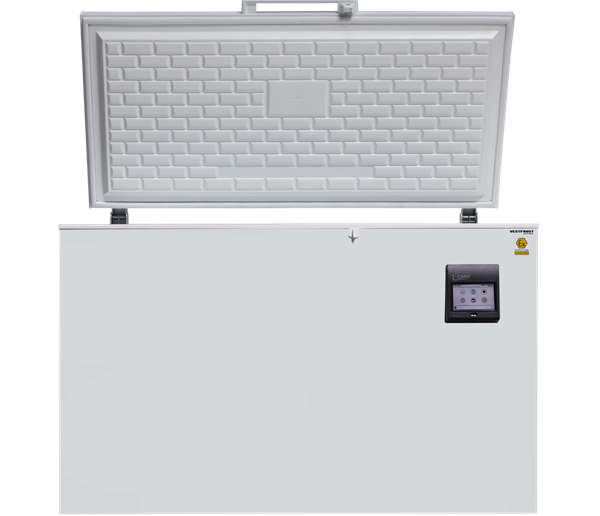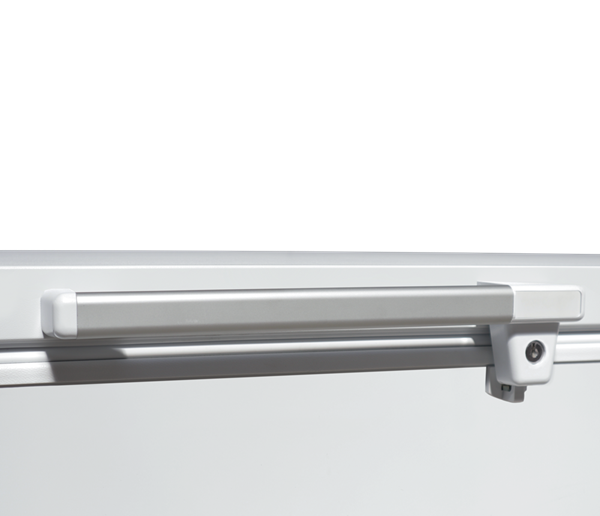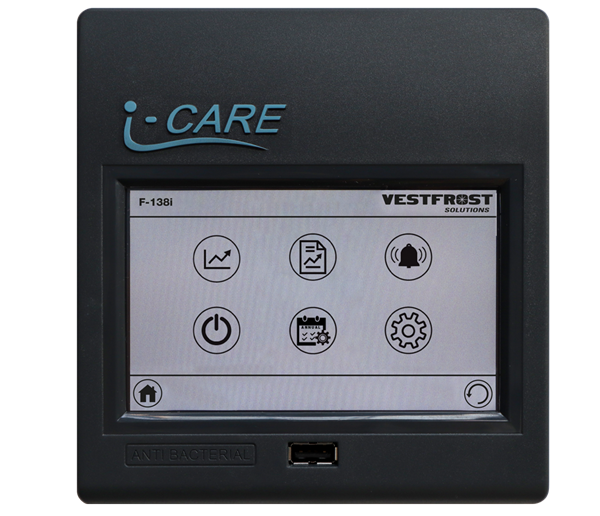 ULTF-C296i
-20°C to -86°C Ultra Low temperature freezer
The chest design is an economical choice, that preserves cold well due to the horizontal lid.
Featuring the ETR-System™ (Extended Temperature Range) the unit can operate within -20°C to -86°C, giving you flexibility to adjust the cooling to your specific needs, or to save energy reducing both operation costs & carbon emission. Our biomedical appliances offer a reliable solution for users seeking industry leading cooling performance and high operation stability.
With the i-Care controller it has become much easier to access information, change settings, extract data and more. The controller features a 5 inch touchscreen with intuitive icons and easy to navigate menus. The i-Care controller makes complexity simple.
Information is key to ensure proper storage of medicine & biological samples. The new i-Care series features a build-in datalogger, a live temperature graph and an event list, all of which provide you with a quick overview of the condition that your content is being stored at. The i-Care series gives you the information you need, to document the storage conditions of your content.
Download datasheet
Get a quote for ULTF-C296i
Thank you for your interest. We have sent you a confirmation mail.
Specifications
| | |
| --- | --- |
| Dimension | 831x1260x608 HxWxD mm |
| Dimension inner | 624x1100x440 HxWxD mm |
| Weight | 100 / 78 gross/net |
| Package weight | 22 kg |
| Material inner cabinet | Painted steel Kg. gross/net |
| Material outer cabinet | Painted steel Kg. gross/net |
| Insulation type | Polyurethane with cyclopentane |
| Insulation thickness | 80 mm |
| Type of packaging | Wooden box with a wooden pallet |
| Mobility | 4x casters with brakes |
| | |
| --- | --- |
| Volume | 296 / 284 Gross/net |
| Cryoboxes "2 | 216 |
| 2 ml vials | 21.600 |
| | |
| --- | --- |
| Lock | |
| LED light | |
| Battery backup | |
| Porthole | |
| Porthole size | 12,5 mm |
| Dry contact | |
| Vacuum valve | |
| VIP (Vacuum Insulated Panel) | |
| | |
| --- | --- |
| High / Low temperature | |
| Open door | |
| Power failure | |
| Probe failure | |
| | |
| --- | --- |
| Voltage | 220 V |
| Frequence | 50 Hz |
| Max ambient | 25 °C |
| Max Humidity | 65 % |
| | |
| --- | --- |
| Temperature range | -20 to -86 °C |
| Unifromity in performance | 1,2 °C |
| Pull dowm time (from test condition to fabric setpoint) | 130 Minutes |
| Hold over time (from fabric SP to critical point) | 72 Minutes |
| Noise | 55 dB |
| Energy 24 hours | 9,8 kWh/24h |
| Energy year | 3597 kWh/anno |
| Instant Power Consumption | PD 0,710 - 0,550 / 0,520 kW |
| Heat Rejection | 642 W |
| K-Value | 0,2 W/m^2k |
| | |
| --- | --- |
| Refrigerant/amount | Nature R 2 / 143 Type & gram |
| Number of compressors | 1 |
| Variable speed compressor | |
| Internal air distribution (Type) | Static |
| Evaporator fan | |
| Condensor fan | |
| Number of probes | 1 |
| Defrost | |
| | |
| --- | --- |
| Controller | i-CARE |
| USB Connection | Yes |
| Data connection | Modbus |
| Controller abilities | Logging of data & alarms, touch screen |
| Controller languages | EN, DE, FR |
| Log numbers | More than a year |
| Temperature graph in controller | |