Exclusive Full Glass Wine Cabinets
Do you want to combine several types of wine in one cabinet, then go for a wine refrigerator with multizone or dualzone. If you choose a wine refrigerator from the most exclusive  WFG series, you get a closet with the best properties of the W series cabinets as well as a number of additional benefits.
The timeless black-glass front makes the WFG series look elegant and discreet when integrated into a wall. Even the socked is covered by black-glass making the entire front very stylish.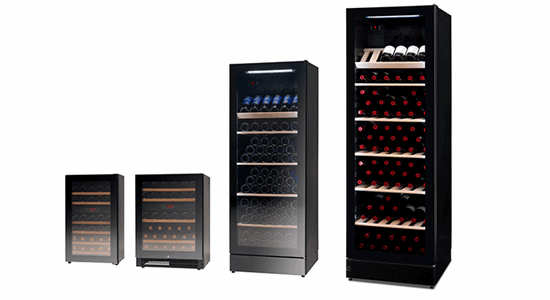 Grid
List