---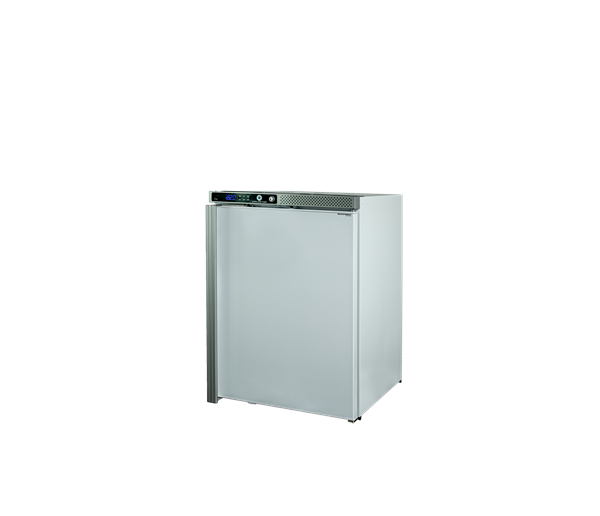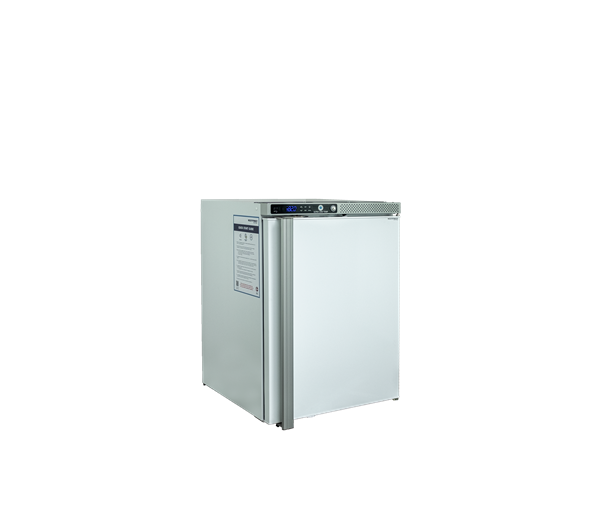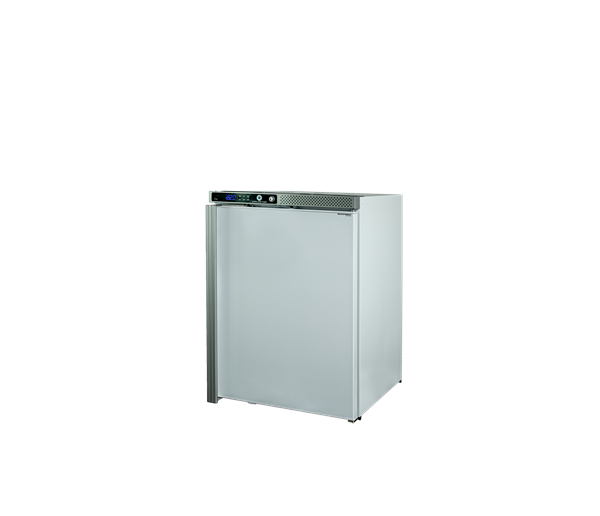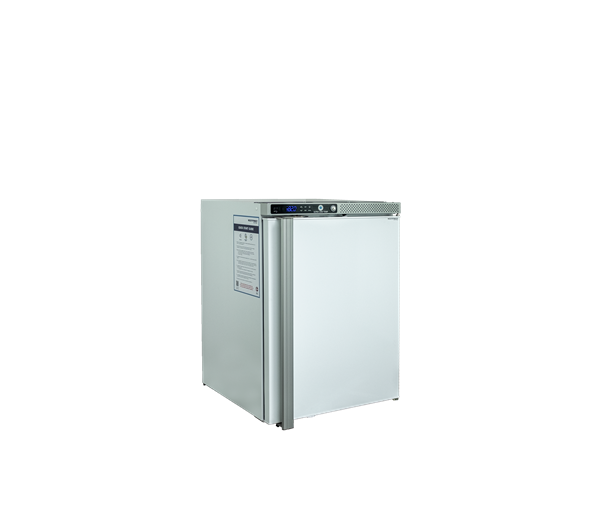 VTS 098
Premium Ultra Low Temperature -86° Freezer
With a compact design, this undercounter fits perfectly beneath your work bench, providing a storage solution that is ideal for places where space is limited.
Featuring the ETR-System™ (Extended Temperature Range) the unit can operate within -20°C to -86°C, giving you flexibility to adjust the cooling to your specific needs, or to save energy reducing both operation costs & carbon emission. Our biomedical appliances offer a reliable solution for users seeking industry leading cooling performance and high operation stability.

Download datasheet
Thank you for your interest. We have sent you a confirmation mail.
Specifications
| | |
| --- | --- |
| Dimension | 825x595x645 HxWxD mm |
| Dimension inner | 630x435x428 HxWxD mm |
| Weight | 87 / 61 gross/net |
| Package weight | N/A kg |
| Material inner cabinet | Stainless steel Kg. gross/net |
| Material outer cabinet | Painted steel Kg. gross/net |
| Insulation type | Polyurethane with cyclopentane |
| Insulation thickness | 80 mm |
| Mobility | Feet |
| | |
| --- | --- |
| Volume | 92 / 92 Gross/net |
| Cryoboxes "2 | 63 |
| 2 ml vials | 6300 |
| | |
| --- | --- |
| Lock | |
| LED light | |
| Battery backup | |
| Porthole | |
| Porthole size | 15 mm |
| Dry contact | |
| Door reversibility | |
| Vacuum valve | |
| VIP (Vacuum Insulated Panel) | |
| | |
| --- | --- |
| High / Low temperature | |
| Open door | |
| Power failure | |
| Probe failure | |
| | |
| --- | --- |
| Voltage | 220-240 V |
| Frequence | 50 Hz |
| Max ambient | 30 °C |
| Max Humidity | 65 % |
| Test condition | 20 °C |
| | |
| --- | --- |
| Temperature range | -20 to -86 °C |
| Unifromity in performance | 1,7 / -2,6 °C |
| Pull dowm time (from test condition to fabric setpoint) | 168 Minutes |
| Hold over time (from fabric SP to critical point) | 102 Minutes |
| Noise | 57 dB |
| Energy 24 hours | 6,5 kWh/24h |
| Instant Power Consumption | PD 0,75-0,4 / Stable 0,33 kW |
| Heat Rejection | 393 W |
| K-Value | 0,18 W/m^2k |
| | |
| --- | --- |
| Refrigerant/amount | Nature R / 109g Type & gram |
| Number of compressors | 1 |
| Variable speed compressor | |
| Internal air distribution (Type) | Static |
| Evaporator fan | |
| Condensor fan | |
| Number of probes | 1 |
| Defrost | |
| | |
| --- | --- |
| Controller | Dixell |
| USB Connection | Yes |
| Data connection | MODBUS |
| Controller abilities | Logging of data & alarms |
| Controller languages | Digits |
| Log numbers | 35000 |
| Temperature graph in controller | |