---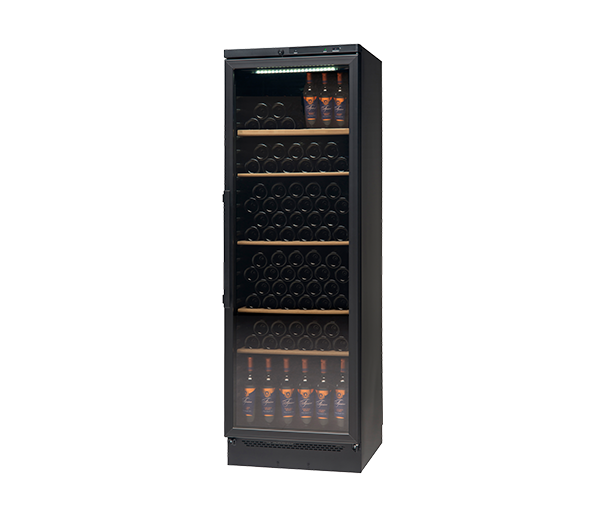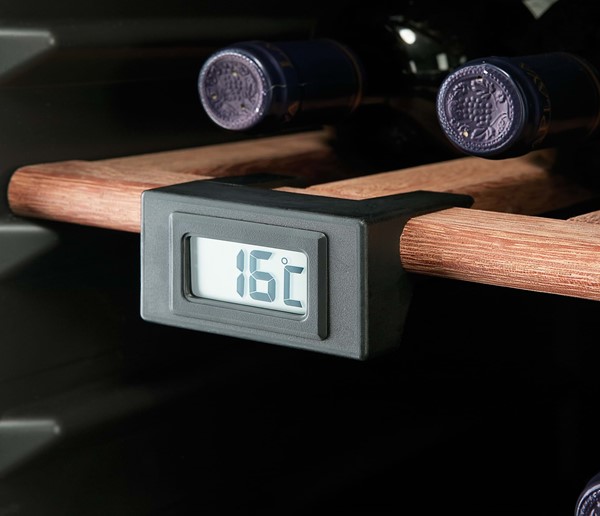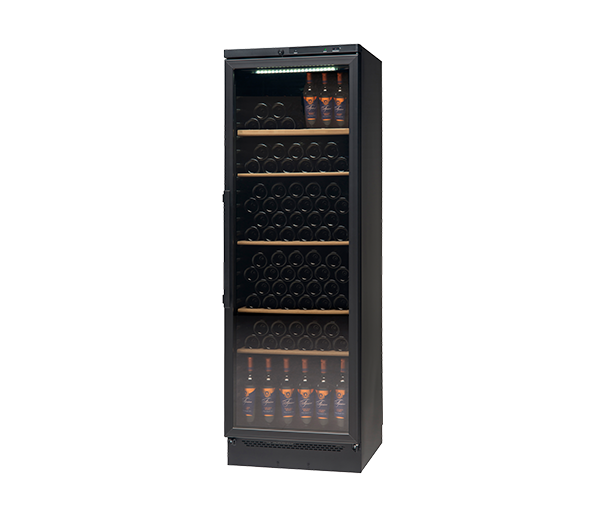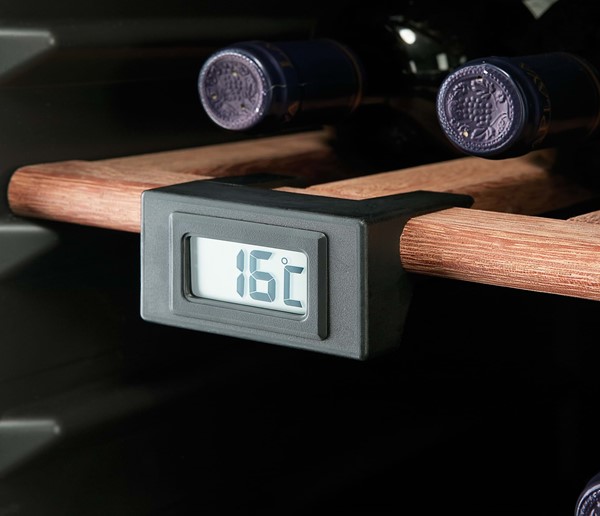 VKG 571
VKG 571 is a quality wine cabinet that honors every requirement for ideal wine storage. The cabinet is equipped with a smoked glass door in a stylish design. The VKG 571 also includes great features such as temperature setting, low vibration compressor and charcoal filter – all to ensure that your wine enjoys optimal conditions. 
All Vestfrost wine refrigerators use vibration-damped compressors for cooling. The compressor can maintain a constant temperature in the wine refrigerator and is vibration damped to prevent swirling sediment in your wine. A vibration damping compressor makes less noise and gives fewer vibrations.
The wine refrigerator does not need to be disconnected to defrost. This is done instead by an automatic defrost system. The melt water is led to the back of the wine refrigerator, where it evaporates.
Possibility to lock the wine refrigerator / bottle refrigerator, if there is a risk to uninvited guests.

Download datasheet
Thank you for your interest. We have sent you a confirmation mail.
Specifications
| | |
| --- | --- |
| Capacity Wine bottles | 116 no. |
| No. of shelves | 4 + 1 no. |
| Shelf load | 85 kg. |
| Shelf dimension | 512 x 395, 512 x 415 mm |
| Shelf material | Wood - Oak |
| | |
| --- | --- |
| Dimension | 1860 x 600 x 595 HxWxD mm |
| Volume | 377 L Gross/net |
| Weight | 71,6 / 70 kg Gross/net |
| | |
| --- | --- |
| Refrigerant/amount | R600a |
| Temperature class | N |
| Energy | 0,375 kWh/24 |
| Noise | 40 dB |
| Voltage | 220-240 V |
| Frequency | 50 Hz |
| Temperature range | +6 to +16 °C |
| Energy class | G |
| | |
| --- | --- |
| Light inside top | |
| Light inside door side(s) | |
| Lock | |
| Electronic display | |
| Wheels | |
| | |
| --- | --- |
| Carton weight | 0 kg |
| Eps weight | 1,2 kg |
| Wood weight | 0 kg |
| Plastic weight | 0,4 kg |