---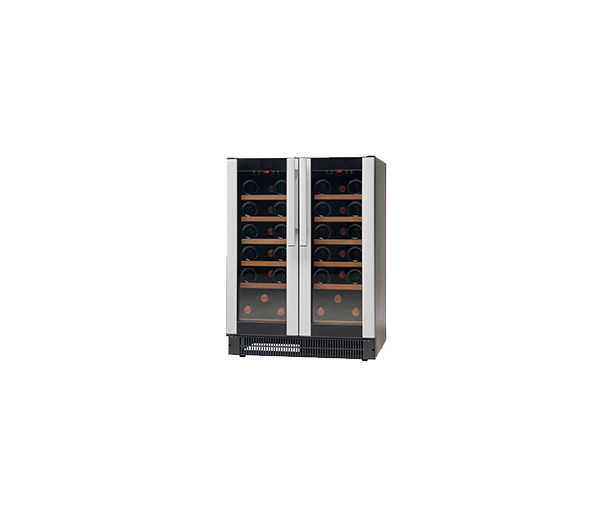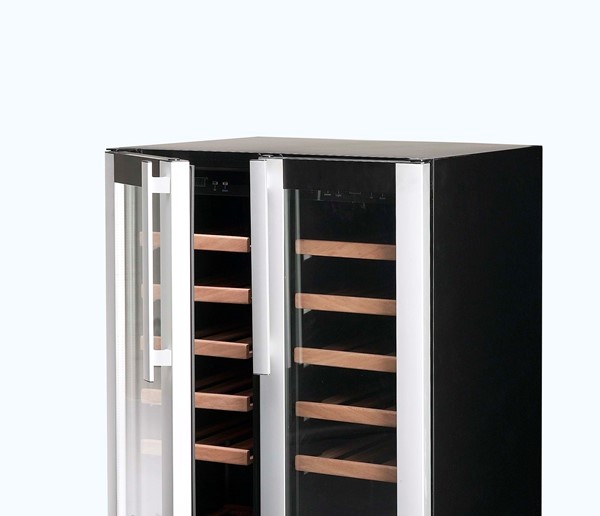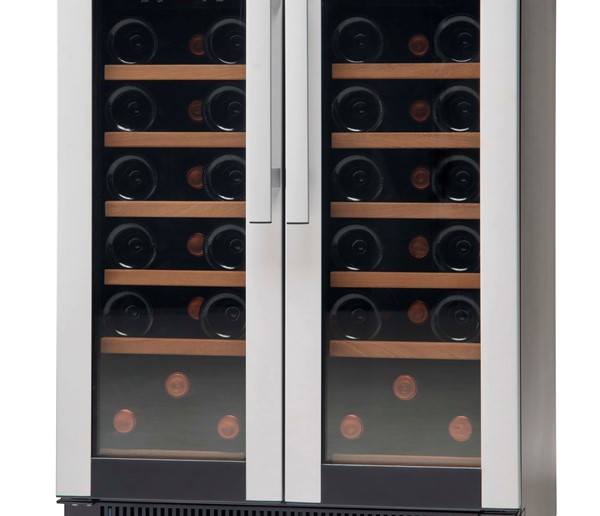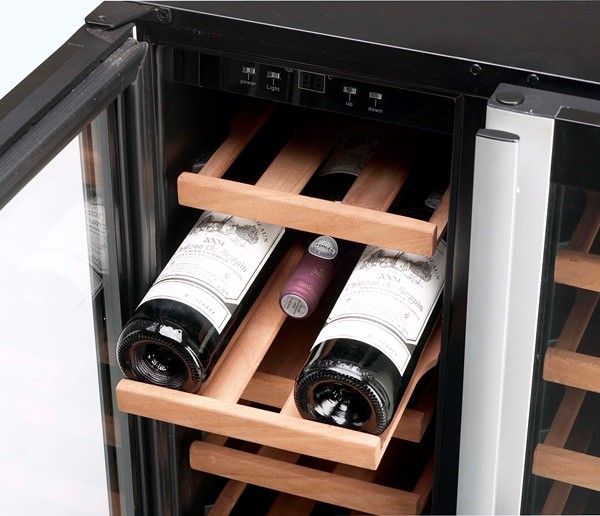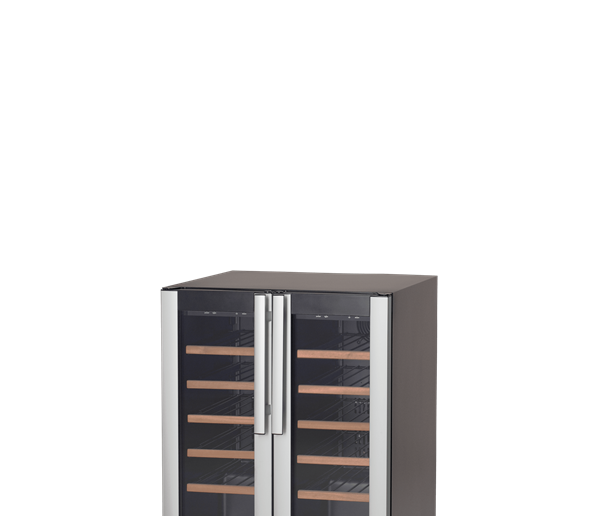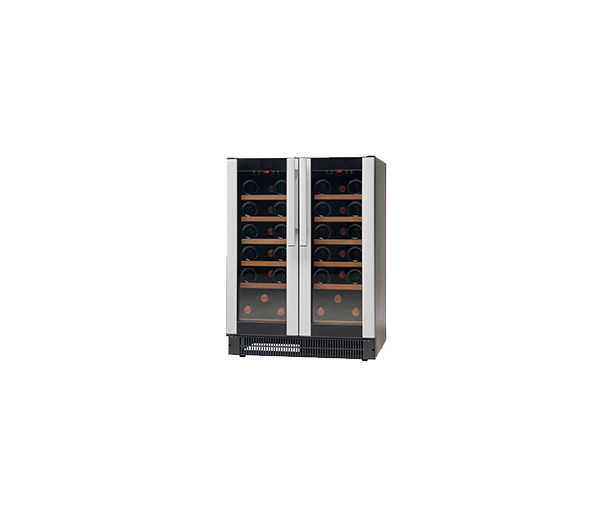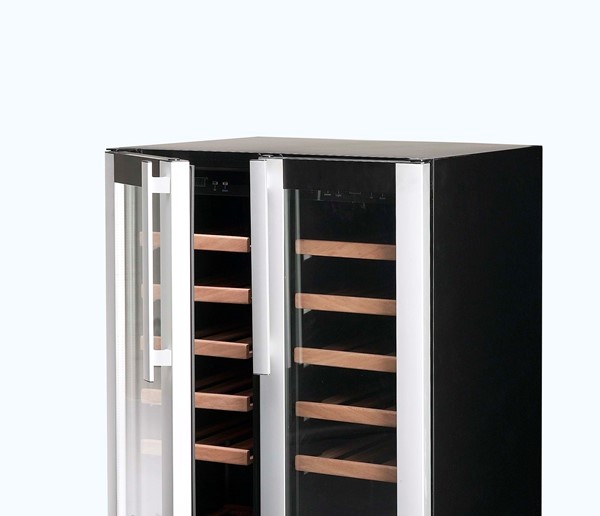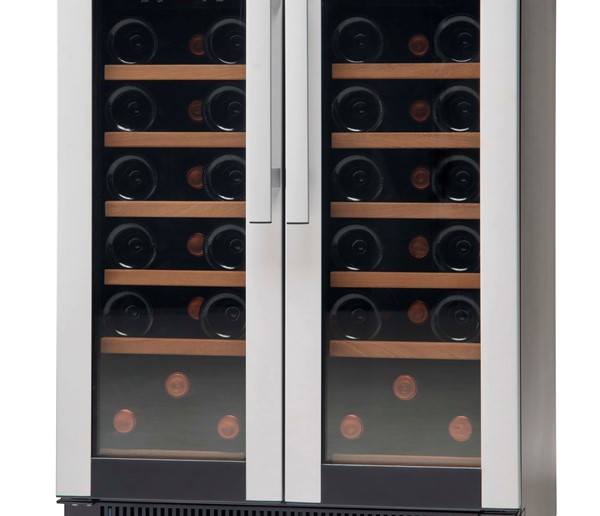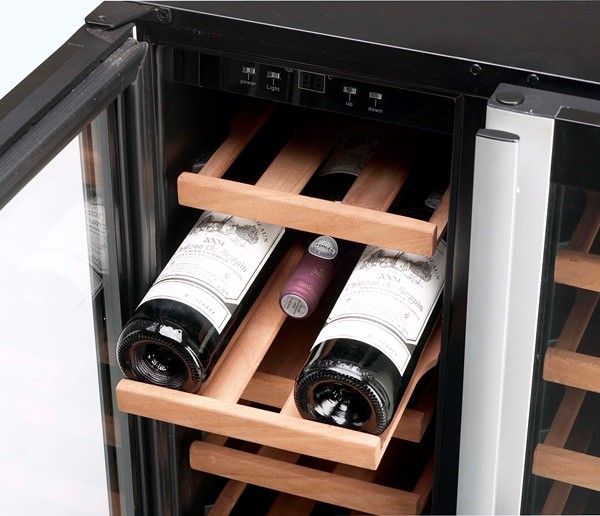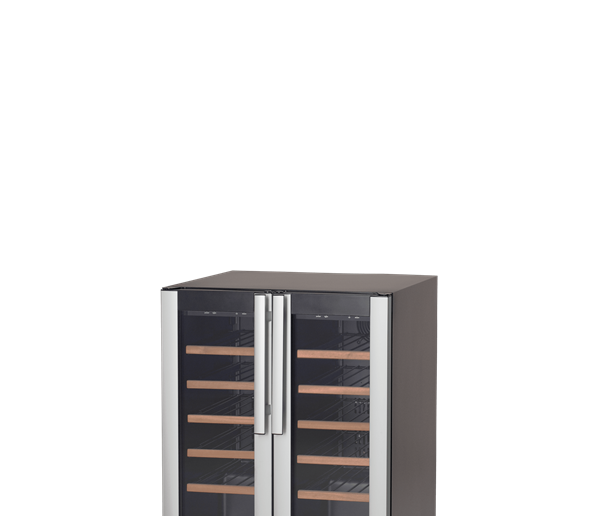 W 38
Compact wine cabinet with dual temperature setting and very low power consumption. The W 38 is made for professional storage of wines and contains adjustable wooden shelves plus a bottom integrated shelf. Made for long-term storage or bringing wine to serving temperature. A discreet cabinet with double smoked-glass door that makes an elegant addition to any environment. 
Wine refrigerators with multizone can be set to a bottom and a top temperature. The temperature range goes from 5°C to 22°C. The wine refrigerator is not divided, and therefore the two temperature settings will be mixed in the middle of the cabinet and give an extra third zone. Multizone cabinets can accommodate wines with different temperature requirements and at the same time ensure ready-to-serve wine in the top and / or bottom of the cabinet.
With electronic temperature control, you can be sure the temperature you set on your wine refrigerator is constant. You can read the temperature on it digital display
All Vestfrost wine refrigerators use vibration-damped compressors for cooling. The compressor can maintain a constant temperature in the wine refrigerator and is vibration damped to prevent swirling sediment in your wine. A vibration damping compressor makes less noise and gives fewer vibrations.
Most wine refrigerators have an activated carbon filter, which cleans the air and minimizes the risk of contamination air in the wine refrigerator. The filter binds contaminants to itself in the activated carbon and lets only clean air pass. In the advanced wine refrigerators with recirculating air-cooling system, circulating fans the clean air throughout the zone where the air is cooled via compressor technology. Together, it ensures a correct temperature.
An automatic warning system is activated if the temperature in the wine refrigerator changes in relation to the selected temperature setting and / or if the door is open more than 2 minutes. The system acts as an extra security.
With adjustable feet, the height of the cabinet can adjusted from 82 cm and up to 87.5 cm. It allows for a fast and efficient height adjustment for a perfect position where the cabinet fits with the other kitchen elements.

Download datasheet
Thank you for your interest. We have sent you a confirmation mail.
Specifications
| | |
| --- | --- |
| Capacity Wine bottles | 38 no. |
| No. of shelves | 12 no. |
| Shelf load | 38 kg. |
| Shelf dimension | 204 x 300, 222 x 430 mm |
| Shelf material | Iron with wood trim |
| | |
| --- | --- |
| Dimension | 80 x 595 x 573 HxWxD mm |
| Volume | 119 L Gross/net |
| Weight | 53 / 48 kg Gross/net |
| | |
| --- | --- |
| Refrigerant/amount | R600a |
| Temperature class | ST-N |
| Energy | 0,389 kWh/24 |
| Noise | 39 dB |
| Voltage | 220-240 V |
| Frequency | 50 Hz |
| Temperature range | 5-10/10-18 °C |
| Energy class | G |
| | |
| --- | --- |
| Light inside top | |
| Light inside door side(s) | |
| Lock | |
| Electronic display | |
| Wheels | |
| | |
| --- | --- |
| Carton weight | 3,3 kg |
| Eps weight | 1,25 kg |
| Wood weight | 0 kg |
| Plastic weight | 0,3 kg |